This week's Top 5 Wednesday is: Books You Want to Finally Read in 2017. I decided to go with books I've won in giveaways that I was very excited about winning, but still haven't left my bookshelf for whatever reason.
1. Deep Blue (Waterfire Series #1) by Jennifer Donnelly. I also won cute blue and purple nail polish that is supposed to match the covers of the first two books in the series (those I've used).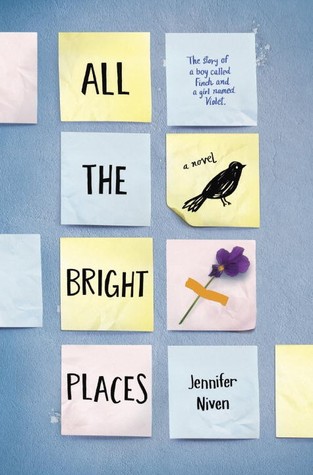 2. All the Bright Places by Jennifer Niven.
3. Mackenzie Fire (Shine Not Burn #2) by Elle Casey.
4. The Night Angel Trilogy by Brent Weeks.
5. On Distant Shores (Wings of the Nightingale #2) by Sarah Sundin.
What books do you have sitting on your shelves that you want to read in 2017?