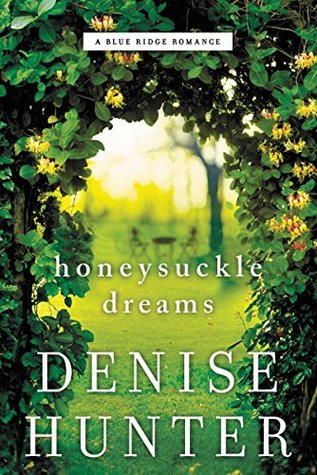 Synopsis from Good Reads:
After Brady Collins' ex-wife dies, he receives devastating news—his nine-month-old son Sam isn't his son at all. And Sam's wealthy maternal grandparents want custody of the child. Brady knows he's in for the fight of his life. But regardless of what any blood test says, Sam is his son, and Brady will go to any lengths to keep him.

Brady's attorney tips him off that one major life change would virtually assure him of winning guardianship of baby Sam at the final hearing: an impending marriage. And his friend Hope is willing to step in as the loving and devoted fiancé.

Local radio celebrity Hope Daniels has been driven by a solitary goal her entire life, and after a happy accident she's finally offered her dream job. But if the truth comes out about her arrangement with Brady, she may miss the chance of a lifetime and stand in the way of a dear friend's dreams.

As Brady and Hope make sacrifices to help each other in their times of need, they risk uncovering a truth neither of them expects to find.
I received a copy of this title via NetGalley. It does not impact my review. 
Honeysuckle Dreams will be available 5/1/18. 
What I Enjoyed
-For most of the book I really liked both Brady and Hope. I thought they made a good team and I enjoyed their blossoming romance. I liked how they interacted with Sam and their friends.
-This is more of a Marriage-of-Convenience story than the Fake Relationship I thought it was, but I still liked that aspect of it. It's one of my favorite tropes and I thought it was well done. I liked that they went into the marriage with the intent of having a real relationship, but that they didn't rush it.
-I thought the storyline regarding Sam's custody case was well done, if perhaps a little easy. I thought it had great potential for drama, but it was kept in check and I liked that.
What Didn't Work for Me
-As I mentioned above, there wasn't a lot of drama for most of the book, but I felt like it saved it all for the end. Once the custody case was wrapped up I felt like all of a sudden Hope went kind of crazy. While there were a few things said about Hope's past and fears throughout the book, it felt like it escalated out of nowhere and it really brought down my enjoyment. It felt tacked on and I just didn't think it was necessary. My biggest complaint with books by this author is that I often find the female lead unlikable and I thought that wasn't happening in this book, but by the end Hope was really frustrating me.
Overall
Overall, I enjoyed Honeysuckle Dreams, though the added drama at the end did bring it down a bit for me. I liked the characters for the most part and the Marriage-of-Convenience theme. I look forward to continuing the series.
Overall Rating (out of 5): 3.5 Stars