I read a lot of books that I don't end up reviewing for whatever reason. Some because I wasn't impressed. Some because I didn't have the time. Some I just wasn't feeling it on whatever particular day I finished. I thought I'd start doing a post once a month  with just the couple thoughts I shared on Good Reads.
Marry Me at Christmas (Fool's Gold #19) by Susan Mallery. Read November 28-December 1. 3.5 Stars.
This was pretty cute. I liked both Madeline and Johnny – especially Johnny. He had such a great sense of humor. Definitely a good addition to my holiday romance book binge.
Mistletoe Between Friends / The Snowflake Inn by Samantha Chase. Read December 3-5. 3.5 Stars.
4 stars for Mistletoe Between Friends and 3 Stars for The Snowflake Inn so 3.5 Stars overall.
I liked Lily and Cameron a lot in Mistletoe Between Friends. It was a friendship-to-love / Fake Relationship story so of course I enjoyed it.
The Snowflake Inn had it's cute and sweet moments, but I thought Grace and Riley's relationship happened WAY too fast. I was more interested in the relationship between Corrine (Riley's mom) and Ben.
Overall, though, both were cute holiday romances.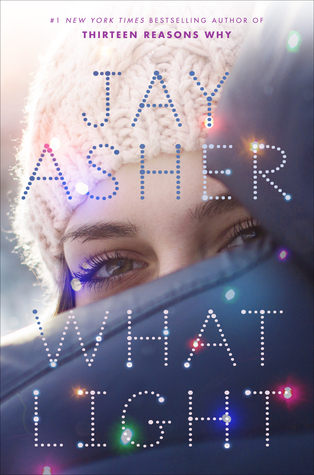 What Light by Jay Asher. Read December 11-12. 3 Stars.
I've been really into holiday themed reads this year and I was really excited when my hold for this came in at the library in time for Christmas. Unfortunately, What Light did not come close to living up to the hype for me. It was ok. There were some good things – mostly Caleb and how he's grown up and learned from past mistakes. And how sweet he was. And how he went to church and wasn't portrayed as a religious nutcase. But I never really became invested in the romance between him and Sierra. I really disliked all of Sierra's friends and while I felt like her relationship with her parents was better than in a lot of YA books, there was something about it that just seemed a little off. I was bored for big portions of the book. But the writing wasn't bad and there were some cute moments, so I can justify giving it 3 stars and not something a little lower.
Summer of Sloane by Erin. L Schneider. Read December 13-14. 2.5 Stars.
This is one of those trainwrecks that you can't look away from. It was drama, drama, drama and after the initial shock value (Sloane's best friend is pregnant – by Sloane's boyfriend! *Not a spoiler because you find this out within the first 2 pages of the book*) and the broken nose/hand incident it stopped being fun. There's a wealth of cheaters and poor communication. There are completely absent parents except for the very occasional times they had some life lesson to impart to Sloane. I think this would have made more sense as an NA novel than YA, like if Sloane was a junior in college instead of a junior in high school then things would have seemed a little less desperate? It's mentioned repeatedly how Sloane needs to make decisions for herself and not let other people control her moods, but the whole book is about whatever relationship she's in or who she's fighting with.
I will say the one thing I really liked about it was how Sloane's relationships with Mick (the best friend) and Tyler (the boyfriend) turned out. ****THIS IS SLIGHTLY SPOILERISH**** I thought that by the end they'd be all best friends again, but that doesn't happen. She makes peace with one and has an even bigger fall out with the other – for reasons that go beyond the cheating/pregnancy incident. I liked that there was a focus on the need for forgiveness, but also that just because you can forgive somebody, that doesn't mean things can go back to the way they used to be.
Just a Kiss (Summer Harbor #3) by Denise Hunter. Read December 15-18. 3 Stars.
After really hating the previous book in this series, I am so glad I went back to enjoying this author in this book. My biggest complaint with Hunter's writing is that the female lead is almost always awful, but I actually liked Paige in this one. She was a little oblivious at times, but overall she was kind and thoughtful and was there for Riley even when he didn't appreciate it. I liked Riley and thought the struggles he went through were probably pretty accurate to someone living through the changes he was. Though I thought the end was almost a little abrupt and would have really appreciated an epilogue, I did think this was an overall good ending to the series.
Still Life (Chesapeake Valor #2) by Dani Pettrey. Read December 18-19. 4 Stars.
I enjoyed this one! I think Pettrey gets better with each new book. I really liked the characters, the mystery, the message, and definitely shipped the romance. Full review to come closer to release date.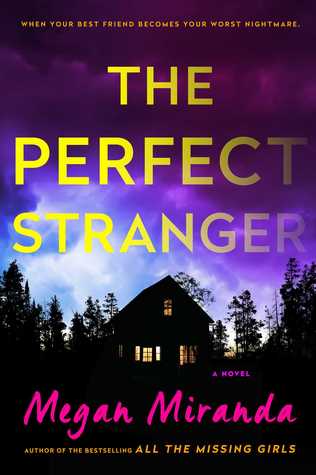 The Perfect Stranger by Megan Miranda. Read December 20-23. 3.5 Stars.
I think I went into The Perfect Stranger with the wrong expectations. I thought it was going to be really suspenseful and have a big twist. I spent my time trying to figure out what the big twist would be and I think in the process the smaller twists and turns of the story were not fully appreciated. This was a good mystery, but I still find myself slightly disappointed at the lack of thrill and suspense. Full review to come closer to release date. 
****************BACK ON THE TBR****************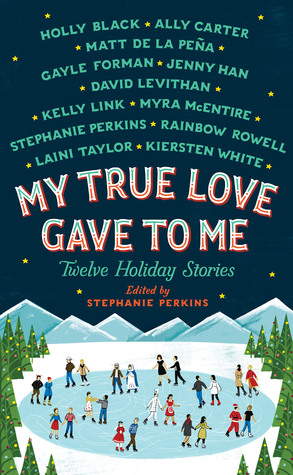 My True Love Gave to Me. I think that I will probably never finish this. This is the third time I got this from the library and the first ever at the right time of year. This time I read the first two stories. I just don't think short stories are my thing. Each one is like one really long chapter and we all know how much I hate long chapters.
****************DNF****************
Anatomy of a Player by Cindi Madsen. Officially DNF-ed at about 23%. I really didn't like either of the characters and I was not remotely invested in how the story was going. I've read and liked several other books by this author, but this one is just not for me. (And I can't even begin to tell you how much I hate that cover).