I read a lot of books that I don't end up reviewing for whatever reason. Some because I wasn't impressed. Some because I didn't have the time. Some I just wasn't feeling it on whatever particular day I finished. I thought I'd start doing a post once a month  with just the couple thoughts I shared on Good Reads.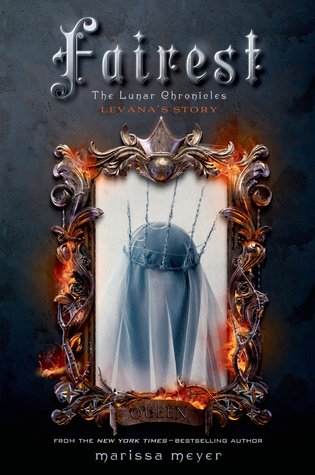 Fairest (The Lunar Chronicles 3.5) by Marissa Meyer. Read February 26 – March 1. 3 stars.
While I enjoyed this novella, I was really hoping to see Levana be a psychopath, in full Amy Dunne fashion. While she's still kind of a psychopath, it's in a sad way and makes her more a somewhat sympathetic character. I did enjoy the backstory, though, and the peeks of young Cinder, Winter, and Jacin.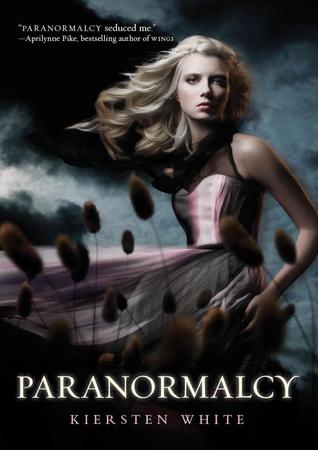 Paranormalcy (Paranormalcy #1) by Kiersten White. Read March 4-7. 2 stars.
I've loved the other books by Kiersten White that I've read, so I was surprised in how uninteresting this book was for me. The main character wasn't exactly unlikable, but she wasn't very likable either. Not a lot really happened and a lot went unexplained. I got all three books of the series from the library, but I'm not sure if I'll be continuing on with them right now.
My Soul to Lose (Soul Screamers 0.5) by Rachel Vincent. Read March 7-8. 3 stars.
Though I'm mostly left with confusion, the story was intriguing enough that I really want to find out what happens next.
My Soul to Save (Soul Screamers #2) by Rachel Vincent. Read March 10-12. 3 stars.
I thought the premise for the plot of this book was really interesting, but it didn't quite live up to it's potential for me. I thought things dragged too much at times. I don't feel like there was any real character development with anyone besides Kaylee and even that was minimal. Overall this was just ok for me. I'll still be giving the next book a shot sometime, though.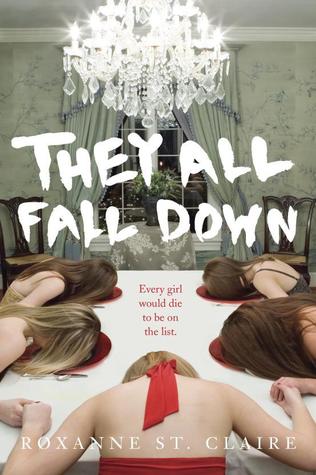 They All Fall Down by Roxanne St. Claire. Read March 14-15. 2 stars.
Had potential, but then went into the wildly unbelievable. It was entertaining for the most part, though.
*************************************************************************
RE-READ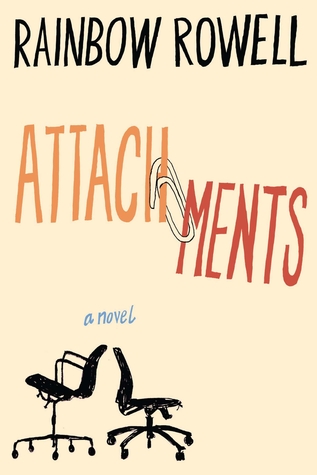 Attachments by Rainbow Rowell. Yes, I am FINALLY going to review this book. I'll tell anyone who will listen it's one of my favorites, but I haven't read it in years. I was almost afraid I wouldn't like it as much, but it still holds up (obviously – it's Rainbow Rowell). I'm going to take my time writing the review, but it will be coming. My mother is currently reading the book, though, so I have to wait for her to give it back.
*************************************************************************
BACK ON THE TBR SHELF

Call me Princess by Sara Blaedel. I liked The Forgotten Girls and wanted to read the other books in the series, but I just couldn't get into it. As you can probably tell, March was a big YA month for me, so I wasn't really feeling up to anything too serious. I'll be giving this book another try, though.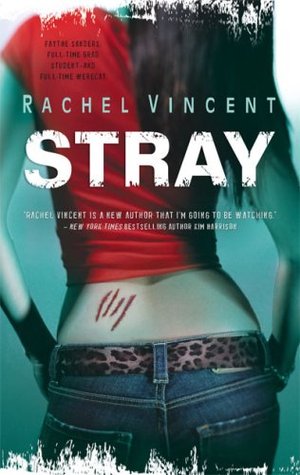 Stray by Rachel Vincent. This was recommended by a blogger friend and was readily available at the library, so I gave it a try. I like the different take on "shifters" than most books are and the main character was funny enough that all of the annoying things she does weren't too much to put me off her. The relationship with her brothers and childhood friends were kind of weird, though, and made me almost uncomfortable at times. I just couldn't get too into it, so I decided to stop it for now, but I'll pick it up again some day.
*************************************************************************
DNF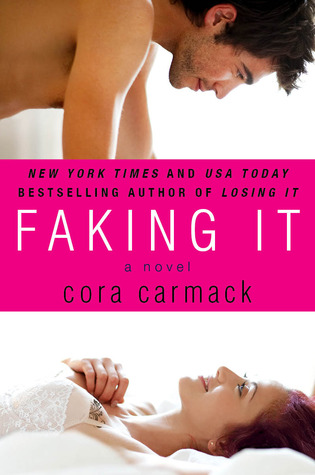 Faking It by Cora Carmack. I was trying to find a good Fake Relationship book and I came across this one and decided to give it a try. Ugh.  I didn't get terribly far in before I decided to DNF it. I liked the male character at first, but found the female lead pretty off-putting. Then there was a bunch of ridiculousness at a bar and I just couldn't take anymore.