I was tagged by Deanna over at A Novel Glimpse (check out her blog!). I'm going to stick with only books I've read in 2017, which may be a little challenging since it's only March.
The Original Sims –  the best author debut
Seeking Mansfield by Kate Watson is the only 2017 debut I've read so far this year and I really enjoyed it. It's a YA re-telling of Mansfield Park. It comes out May 16th and I think  you should read it!
The Grim Reaper – the saddest character death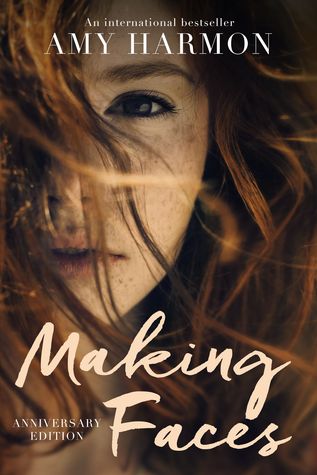 *SPOILER*SPOILER*SPOILER*SPOILER
There are a lot of people that die in Making Faces by Amy Harmon, but Bailey's hit me the hardest.
*END OF SPOILER*
Sims Getting Stuck – a character that just got in the way
Luke in Defying Gravity by Kendra C. Highley. Without him there would have been basically no conflict in the story, but I still think his character made no sense.
Simlish – a book with amazing writing
I Found You by Lisa Jewell (Out on April 25th). This is only my second Lisa Jewell book, but her writing is always so impressive.
Expansion Packs – a series where the books keep getting better
The Lacey Flint series by SJ/Sharon Bolton. Though I must admit the 4th book in the series (while still good) was my least favorite, but this series is fantastic.
Sim Romance – the worst case of insta-love
I haven't really read any books with insta-love so far this year (hooray for smarter book choices in 2017!). The closest is probably Candice and Ian in Mackenzie Fire by Elle Casey and they were supposed to be more of the hate-to-love trope than insta-love. But since the transition happened pretty fast, it kind of fits the bill. I still shipped them, though.

Cheats – a book that was entirely unrealistic 
By Your Side by Kasie West. I really don't think there is any way that every single phone in the library was behind a locked door. And I think Dax was probably savvy enough to pick a lock if need be. Still a pretty cute book, though.
Needs Fulfillment – a character that made all the wrong decisions
How about Everyone in Twisted Palace by Erin Watt. Seriously these characters (while entertaining) did the stupidest things throughout this whole series.
Error Code 12 – a series that started off well but went downhill from there
The Law of Moses series by Amy Harmon. Now I haven't read a lot of series this year to choose from and this one is only two books. I just didn't like The Song of David as much as I liked the first book, but that doesn't mean it wasn't good.
The Sims Vortex- a series that completely engrossed you
I'm going to have to go with the Lacey Flint series again. It's become one of my favorite mystery/suspense series out there.