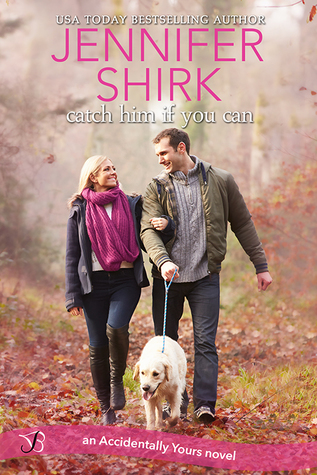 Synopsis from Good Reads:
Veterinarian Wade Roberts is done with love. But try convincing the elderly folk of Cape Harmony who are determined to play matchmaker. Now the young single women in town are bombarding him with baked goods and love notes, and being "taken" is the only way to stop the meddling grannies—which is why he needs a fake fiancée. Fast.

Arden Pearson loves planning weddings. Other people's weddings, that is. After her own engagement ended in disaster, she prefers to live vicariously through her work. But when she needs to persuade a big client that she's capable of planning the celebrity wedding of the year, she's willing to go as far as pretending to be engaged herself to her best friend's older brother.

Soon their ruse has everyone in town believing they make the perfect couple—including Arden. She's always been nothing more than a kid sister to Wade, and it might take a village to convince him otherwise…
I received a copy of this title via NetGalley. It does not impact my review.
Catch Him If You Can will be available August 13, 2018. 
This book was so cute! After reading a number of mysteries/thrillers lately I was really in the mood for something light and sweet and Catch Him If You Can was exactly what I needed. I found myself smiling through the whole book.
I love a good fake relationship story and Jennifer Shirk always does a good job with them. I thought the circumstances leading up to the relationship were humorous, especially the small town matchmakers that were driving Wade crazy. I would've like maybe a couple more awkward, fake-dating moments before the relationship started to become more real, but overall I thought it developed at a good pace.
I thought Wade and Arden were both really likable characters. They both had a good sense of humor and I enjoyed all their scenes together. The secondary cast of characters were all likable, if not exactly memorable. I also really liked seeing Kinsley and Damon from the previous book.
Overall, I really enjoyed Catch Him If You Can. I always enjoy fake relationship stories and this one was so cute and exactly what I wanted it to be. It was humorous and sweet and the perfect weekend read. I definitely recommend it to fans of Sweet Romances.
Overall Rating (out of 5): 4 Stars