I got some good reading done in May, but that's about all I can say for it. I was informed my rent is being raised by an extra $55/month. I'm already paying a ridiculous amount of money for my crappy one-bedroom apartment and I just don't feel like I can stay here anymore. The other rental options really aren't much better. I thought maybe it would be a good time to re-evaluate buying a condo and I went to talk to a loan officer and ended up being really disappointed in what my price range would be. I work so hard at saving money and deny myself so many things and it just all feels so pointless right now. There are also crappy things happening at work and I'm just feeling very disappointed with life. Anywho, onto the important parts of this post…
Celeste Ng Book Signing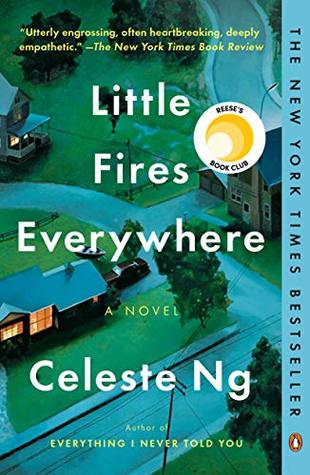 Amanda and I went to see Celeste Ng on the paperback tour for Little Fires Everywhere. I haven't actually read it yet, but it's set in Ohio and she is a former Ohioan, so attending seemed like a no-brainer. It was interesting, but she made a couple of political statements that kind of put a damper on the whole experience. However, I'll still be reading the book.
Books Read: 12
Adult: 10
YA: 2
Favorite Book I Read This Month:
Truth or Die (DS Imogen Grey #5) by Katerina Diamond. Watch for my review in July!
  Books Reviewed: 7
The Killer Across the Table by John Douglas and Mark Olshaker – 4/5 Stars
The Bride Test by Helen Hoang – 3/5 Stars
Just One of the Groomsmen by Cindi Madsen – 4/5 Stars
The Last House Guest by Megan Miranda – 4/5 Stars
Storm and Fury (The Harbinger #1) by Jennifer L Armentrout – 4/5 Stars
The Honeymoon by Rona Halsall – 2 Stars
Sweet on You (Bradford Sisters Romance #3) by Becky Wade – 3.5/5 Stars
Books Read in 2019 Overall: 60
Funny Fridays:
Other Posts:
Reviewing the Unreviewed: May 2019
Book News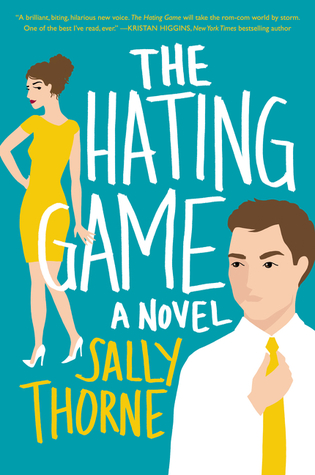 The Hating Game is being made into a movie!  It's going to star Lucy Hale and Robbie Amell. The casting wouldn't be my first choice, but I don't hate it. Super excited to see what this ends up looking like.