I've been looking for more consistent weekly posts to do (Top Ten Tuesday and Top 5 Wednesday more often than not have prompts that don't really inspire me – though I do still like reading the posts of others that participate in them) and several blogs I follow do WWW Wednesday, hosted by Taking on a World of Words. When I first started blogging I had my only little feature called Monday Minutes that basically accomplished the same thing, but instead of bringing that back, I'm going to go with this WWW Wednesday.
What are you currently reading?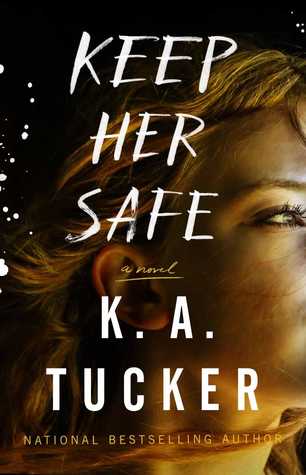 I started Keep Her Safe by K.A. Tucker last week, but because I was also pretty sick last week I haven't gotten very far in it. I'm also trying to decide if I want to finish it or not. I like the main male character, but the main female character is rubbing me the wrong way so far. I've also become distracted by other books.
I just got Before She Knew Him by Peter Swanson from the library and am enjoying it so far. I've seen lots of favorable reviews on it, so my hopes are pretty high.
What did you recently finish reading?
Defy Me (Shatter Me #5) by Tahereh Mafi. The Shatter Me series is one of those series I loved when I first read them and then it doesn't really hold up when I go back and revisit them. However, when the author announced 3 more books in the series (that was originally a trilogy), I knew I'd read them anyways. I absolutely hated the 4th book in the series, but thought this one was much better. I am super annoyed that it kind of makes everything from the original 3 books obsolete, but at least something happened in this book besides relationship drama, so I'm ok with it.
What do you think you'll read next?
I'm not sure yet, but I think I need to get back to my NetGalley books and might go with How Not to Die Alone by Richard Roper.
What are you reading?