I was kind of an awful book blogger in February. Winter time in Ohio just doesn't inspire me. I did get a good number of books read, though. Real life in February had some good things, though. I got to meet up with Brandie from Running on Words and Wine for coffee. We exchanged some books and got to catch up and it was a good time. I also went with Amanda to see Lisa Gardner! I haven't read any of her books yet, but still really enjoyed the event. I liked hearing how she got started as a writer and how her books killed off people with the same name as some of her former bosses. She's also had 4 books made into tv movies and she was really honest about how much she hated one of them lol. I'm really looking forward to reading her books.
I also was contacted by a couple of publishers in February about ARCs. I received copies of Cold Day in the Sun by Sara Biren and Serious Moonlight by Jenn Bennett!
Books Read: 12
Adult: 7
NA: 1
YA: 4
Favorite Book I Read This Month: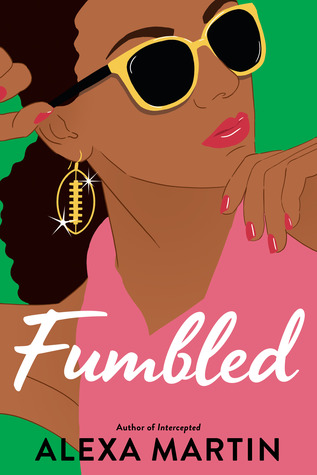 Fumbled (Playbook #2) by Alexa Martin
  Books Reviewed: 4
On Thin Ice (Juniper Falls #3) by Julie Cross – 4/5 Stars
Romancing His Rival (Accidentally Yours #3) by Jennifer Shirk – 3.5/5 Stars
Huge Deal (21 Wall St #3) by Lauren Layne – 4/5 Stars
The Flatshare by Beth O'Leary – 4/5 Stars
Books Read in 2019 Overall: 25
Funny Fridays:
Other Posts:
Reviewing the Unreviewed: February 2019
Looking Forward to March:
Harlan Coben is going to be in the area in a few weeks!