Where did September go!? It felt like this month just flew by. I did get a good amount of books read, though. I was kind of in a Romance/Contemporary mood and those books are always a little easier to fly right through. In life news, there is something wrong with my apartment. There's a pretty strong sewer-like smell that kind of comes at different times and it's so awful. I've called the management office about 4 times and they have come and tried several different things to fix it, but they've also said it didn't really smell like that when they were here. I feel like I'm going crazy and I am now looking for at new apartments. In more interesting life news, I got to see my 9 month old niece for a bit this past weekend. She's such a cute, happy baby. I also got to see my cousin's toddler who is adorable.
Books Read: 15
Adult: 9
YA: 6
Favorite Book I Read This Month: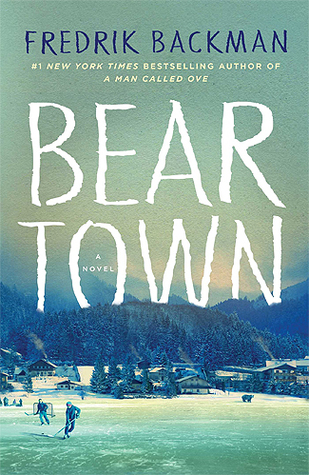 Books Reviewed: 8
The Sweet Gum Tree by Katherine Allred – 4/5 Stars
Lies by T.M. Logan – 4/5 Stars
Beartown (Beartown #1) by Fredrik Backman – 4.5/5 Stars
The Promise (DS Imogen Grey #4) by Katerina Diamond – 4/5 Stars
The Similars (The Similars #1) by Rebecca Hanover – 2/5 Stars
Intercepted (Playbook #1) by Alexa Martin – 4/5 Stars
The Craftsman by Sharon Bolton – 4/5 Stars
Hot Winter Nights (Heartbreaker Bay #6) by Jill Shalvis – 3.5/5 Stars
Books Read in 2018 Overall: 119
Funny Fridays:
Other Posts:
Reviewing the Unreviewed: September 2018
HIATUS ANNOUNCEMENT:
I've decided it's time for a little blogging break. I may still be doing some blog hopping and checking on twitter, but my plan right now is to just kind of step away from it all for a few weeks. We'll see how it goes, though. I will be back on October 22nd with a review of The Darkest Star by JLA.