I've seen this tag floating around over the last month or so and I have done it the past couple of years, as well, so thought I would keep the tradition going. One thing I have noticed about my reading year so far is that I have not read a lot of books that are really that memorable. I do have several 4 star reads, but even most of them don't really stand out in my mind. I want to try and make some better choices for the remainder of the year.
Best Book You've Read Yet in 2018
I haven't given any books above 4 stars (if you know me, you know I haven't given out a 5 star rating yet since starting this blog, but I usually have a few 4.5 stars every year, but none so far in 2018), but Jar of Hearts by Jennifer Hillier and The Promise by Katerina Diamond stand out to me.
Best Sequel You've Read So Far in 2018
What You Want to See (Roxane Weary #2) by Kristen Lepionka
New Release You Haven't Read Yet But Want To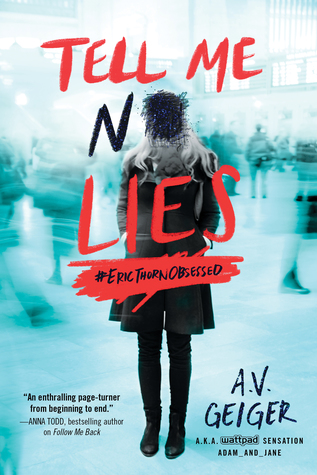 Tell Me No Lies (Follow Me Back #2) by A.V. Geiger. I'm still waiting for this one to come to the library.
Most Anticipated Release for the Second Half of the Year.
Pieces of Her by Karin Slaughter
Biggest Disappointment
My Plain Jane by Cynthia Hand, Brodi Ashton, and Jodi Meadows. It took me forever to finish this book and the humor felt so forced.
Biggest Surprise
Let's Get Textual by Teagan Hunter. I mean, come one, does this look like a book I would like? I really enjoyed it, though!
Favorite New Author
Jar of Hearts was the first Jennifer Hillier book I've read and it definitely made me want to read more from her.
Newest Fictional Crush.
Chase from One Small Thing by Erin Watt
Newest Favorite Character
Ivan from From Lukov with Love by Mariana Zapata
Book That Made You Cry
None!!
Book That Made You Happy
Listen to Your Heart by Kasie West. Kasie West books always make me happy.
Favorite Book to Film Adaptation
I haven't seen any.
Favorite Post You Have Done This Year
Favorite Mysteries and Thrillers
Most Beautiful Book You've Bought This Year
The Smallest Part by Amy Harmon
What Book Do You Need to Read by the End of the Year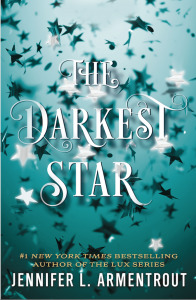 The Darkest Star by Jennifer L. Armentrout. A lot of her books have been been hit or miss for me lately (mostly miss), but this is the spin-off to the Lux series which I had a lot of love for when I was first getting back into reading, so I'm feeling optimistic about it.