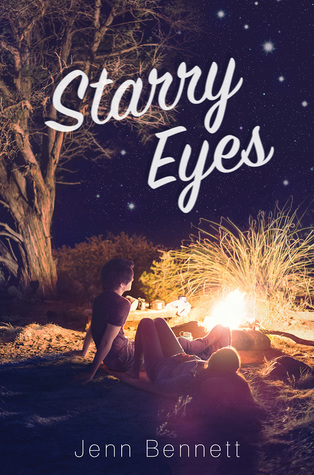 Synopsis from Good Reads:
In this romantic dramedy from the author of Alex, Approximately, a teen girl's way-too-ordinary life is driven off the beaten path when she's abandoned in the wilderness with her worst adversary—the boy who broke her heart.

Ever since last year's homecoming dance, best friends-turned-best enemies Zorie and Lennon have made an art of avoiding each other. It doesn't hurt that their families are the modern day, Californian version of the Montagues and Capulets.

But when a group camping trip goes south, Zorie and Lennon find themselves stranded in the wilderness. Alone. Together.

What could go wrong?

With no one but each other for company, Zorie and Lennon have no choice but to hash out their issues via witty jabs and insults as they try to make their way to safety. But fighting each other while also fighting off the forces of nature makes getting out of the woods in one piece less and less likely.

And as the two travel deeper into Northern California's rugged backcountry, secrets and hidden feelings surface. But can Zorie and Lennon's rekindled connection survive out in the real world? Or was it just a result of the fresh forest air and the magic of the twinkling stars?
I received a copy of this title via NetGalley. It does not impact my review.
Starry Eyes will be available April 3, 2018. 
This is my second book by Jenn Bennett and I found it just as addicting as I did Alex, Approximately. It was a quick, easy read that kept me glued to the pages.
Ok, so let me get the things that didn't sit great with me out of the way. There was some mocking of religion, which I never appreciate. There was much more adult content than I appreciate in a young adult novel. I found Zorie and Lennon to both be a little more on the immature side, so the adult stuff made me feel just that much more uncomfortable. BUT, there wasn't really anything graphic, so there's that. Lennon is described as kind of a goth, but other than wearing some black and being into some horror stuff he didn't really fit the bill. It almost felt like Bennett was trying a little hard to make the characters "diverse" in a way that didn't really impact the character or story that much.
I did end up really liking Zorie and Lennon. Their miscommunication for a good portion of the book drove me insane, but they finally got over that and I shipped it. They had some good banter, which I enjoyed – Lennon, especially. I identified with Zorie's anxiety and her need to plan things and appreciated her growth throughout the story. Another thing I related to were the things Zorie finds out about her father. Whether you're a teenager or in your 30s, finding out those things about a parent has many of the same emotions and thoughts. Several books I've read lately have had this particular theme and I am finding them so cathartic right now.
The events in the synopsis do not happen until almost half-way through the book. Usually that really annoys me, but I found I didn't mind it here. I thought the character development leading up to that was really well done and was essential for what would happen next. I also really enjoyed the setting, which is another unusual thing for me. I normally don't care much about description or anything outdoors, but I really enjoyed the imagery of the wilderness and the stars. It never felt over the top or too much. It really set the scene well and I enjoyed it.
Overall, I really enjoyed Starry Eyes. I loved the setting, the character growth, and how relatable I found many things about Zorie to be. I found the writing to be really addicting, too. Even though it wasn't really fast paced at all, I didn't want to put it down. I definitely recommend this one to YA Contemporary fans. I know it's one that I will re-read in the future.
Overall Rating (out of 5): 4 Stars