I had my best reading month I've had in awhile in July. That is mostly due to taking a week of vacation from work where I read 7 books. I didn't go anywhere, did some shopping and some cleaning, and lots of reading and it was just the relaxing break I needed. Also notable in July I got to see Linda Castillo on book tour for the fourth year in a row and she remembered my name when I went up to get my book signed! Book Nerd's dream right there. In life news, my dad went to the ER due to chest pains and ended up being admitted for a few days and had a couple of stent procedures done. He had an emergency bypass about a decade ago and has had to have a few stents put in over the years, but this is the first time it was an emergency like that again. Thankfully, all went well, there is no heart damage, and he is pretty much back to normal.
Books Read: 14
Adult: 10
YA: 4
Favorite Books I Read This Month: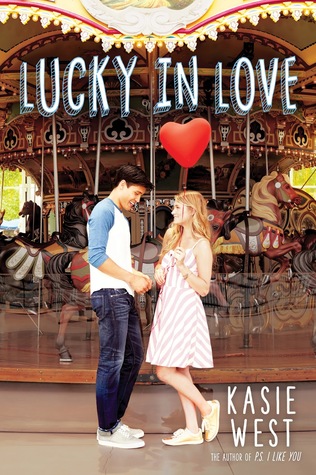 Books Reviewed: 9
(I can't even the remember the last time I reviewed this many books in 1 month!)
One of Us is Lying by Karen M. McManus – 4/5 Stars
He Said/She Said by Erin Kelly – 3/5 Stars
Waste of Space by Gina Damico – 3.5/5 Stars
The Good Daughter by Karin Slaughter – 4/5 Stars
Emma in the Night by Wendy Walker – 3/5 Stars
The Marriage Pact by Michelle Richmond – 4/5 Stars
Down a Dark Road (Kate Burkholder #9) by Linda Castillo – 4/5 Stars
Illuminae (The Illuminae Files #1) by Amie Kaufman & Jay Kristoff – 3/5 Stars
Trust by Kylie Scott – 4/5 Stars
Books Read in 2017 Overall: 80
Funny Fridays:
Other Posts:
Mid-Year Book Freak Out Tag: 2017
Reviewing the Unreviewed: July 201
Book News:
The Raven Cycle TV Show Being Developed for Syfy
The Raven Cycle being adapted for tv is a little bit of old news, but it was announced that it is going to by on the SyFy network and that Catherine Hardwicke is producing. Fangirls will remember Hardwicke as the director of the first Twilight movie and I have to admit this makes me a little skeptical of how good the Raven Cycle will be. Fingers crossed, though!
Looking Forward to August:
I'm very excited to go to two different book events with my book buddy, Amanda, this month. We are going to see both Karin Slaughter and Lisa Scottoline!