June marked my 4th year of blogging. It kind of snuck up on me because I was thinking it was in July. I didn't do a dedicated post to it, so I'll use this to say Happy Blogaversary to me! In life news I discovered another bookworm in my extended family. I went to my cousin's daughter's graduation party and at every seat there was a bookmark that had a quote from the Shatter Me series. When I mentioned it to her, she was so excited that I had read them and then gave me a hug after I confirmed that I was Team Warner. We became Good Reads friends on the spot. I also bought a Kindle Paperwhite, due to all the great feedback I got. I think it's still too soon to give a verdict on it. I don't really like change and there are lot of differences between it and my Nook, so I am not as initially impressed with it as I thought I would be. But once I get used to it and learn all the features I'll have a post comparing the two.
In very sad news, there was a local family that went through some major heartbreak. I don't want to be cryptic, but I also don't want to end up as a search result when someone googles them. I just feel the need to remind us all to not be so quick to judge. I've seen very hateful things posted about one of the victims involved and it completely breaks my heart because she was one of the kindest, most loving women I have ever met. The media definitely hasn't painted this family in the greatest light, which makes it easy to jump to conclusions and judgements that aren't true. However, the rest of the family has really lived up to the love and values they were brought up in and if they can forgive, so should we. I know that doesn't make a lot of sense, but it's really been on my heart lately and if you're someone who prays, maybe you could pray for this family as they move on from this tragedy.
Books Read: 9
Adult: 6
YA: 3
Favorite Books I Read This Month:
Dating You / Hating You by Christina Lauren, Dead Woman Walking by Sharon Bolton, and One of Us Is Lying by Karen M. McManus
Books Reviewed: 6
The Party by Robyn Harding – 3/5 Stars
Sweetbriar Cottage by Denise Hunter – 4/5 Stars
The Weight of Lies by Emily Carpenter – 3.5/5 Stars
Dating You / Hating You by Christina Lauren – 4/5 Stars
Her Surprise Engagement (The Sorensen Family #4) by Ashlee Mallory – 3/5 Stars
Final Girls by Riley Sager – 2/5 Stars
Books Read in 2017 Overall: 66
Funny Fridays: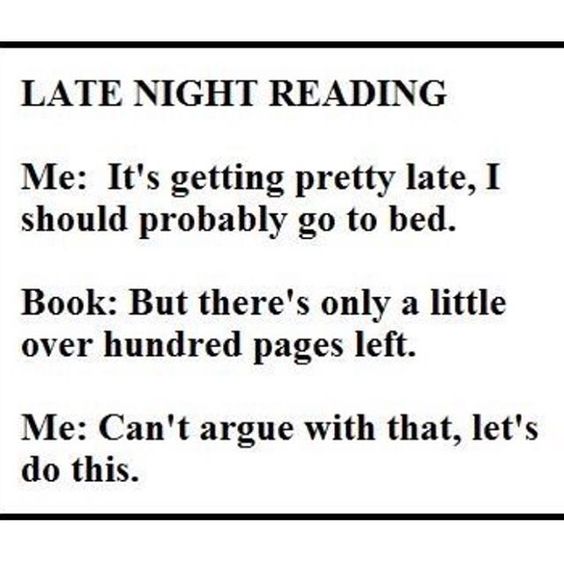 Other Posts:
Books I'll Probably Never Read Tag
Top Ten Tuesday: Best Books I've Read in 2017 So Far
Top 5 Wednesday: Hate to Love Ships
Reviewing the Unreviewed: June 2017
What I watched:
The first three seasons of Younger were available on demand, so I decided to binge them. I LOVE IT. It's very addictive and it's a perfect binge show. I will say that it does try a little too hard at times to be kind of edgy, but I can overlook it. You also have to suspend belief a bit because I don't think Sutton Foster can pull off 26 (she does look great, though! I just think that maybe 30 would have been more believable). The 4th season just started and I am so happy to have a new summer show.
Book News:
You by Caroline Kepnes is probably the most messed up book I have ever read. And it was completely addicting. It may be old news that it's going to be a tv show on Lifetime, but this month it was announced that Penn Badgley (aka: Gossip Girls' Dan Humphries) will play Joe. I'm not quite sure how I feel about this. I'm hoping I'll be able to watch it and not just think Gossip Girl when I see him.
July Highlight:
The next book in the Kate Burkholder series comes out this month and Linda Castillo will be in the area. Going to her book events have become one of my favorite summer traditions and I'm really looking forward to it and the new book.