I read a lot of books that I don't end up reviewing for whatever reason. Some because I wasn't impressed. Some because I didn't have the time. Some I just wasn't feeling it on whatever particular day I finished. Reviewing the Unreviewed is my monthly post where I share my few thoughts on all the books I didn't formally review.
Always My Girl (The Shaughnessy Brothers #3) by Samantha Chase. Read May 6-7. 3 Stars.
There were some cute moments in this book, but I spent a good deal of time being frustrated at either Anna or Quinn. It was a pretty well done Friends-to-Lovers story, though. I might check out some of the other books in the series.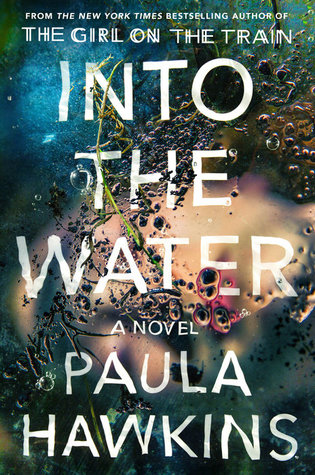 Into the Water by Paula Hawkins. Read May 5-10. 2 Stars.
I applaud the ambitiousness of the many, many narrators in this book, but unfortunately it really didn't work for me. Some of the POVs were 1st person POV and some were 3rd person. The perspective changed so quickly that I never really felt a connection to any of the characters. However, the quick chapters were also the only thing that really kept me reading. I felt like the story dragged on for much too long. Information was given about each character one little piece at a time and by the time things were actually explained I had already guessed it so it felt really anti-climactic. There was absolutely zero shocks or surprises in the whole thing. This isn't one I would recommend.
The Party by Robyn Harding. Read May 11-13. 3 Stars.
Even though I hated all the characters in this, I still wanted to find out what happened, so this is getting 3 stars instead of 2. Full review to come closer to release date.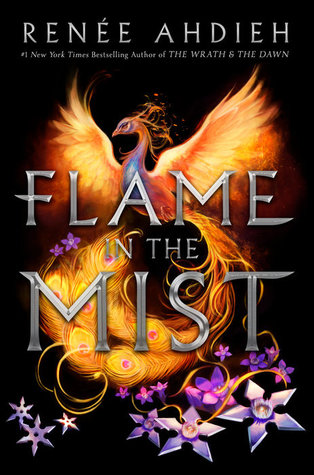 Flame in the Mist (Flame in the Mist #1) by Renee Ahdieh. Read May 21-25. 2 Stars.
Well, this was disappointing! Good concept, but really lacking in execution. I thought a great deal of the book was really boring. There's a ton of inner monologues where the characters just go back and forth and back and forth on any and everything they're thinking about. I've read all these reviews about how Mariko is this bad-ass warrior, but, like, am I reading the same book?? I thought she was immature and kind of self-centered. She went on and on about having honor, but didn't really do anything very honorable. There's a part where she talks about how she outsmarted some people several times over and it made me laugh. The romance was ok, but not as good as I was hoping it would be after loving Shazi and Khalid from The Wrath and the Dawn series. Overall, I was just really disappointed in this. But, obviously, I am the black sheep of hype, so I'm sure may others will love it.
****************RE-READ****************
My Lady Jane. I loved this book just as much as I did the first time around. I still really recommend it if you haven't read it yet!
****************BACK ON THE TBR****************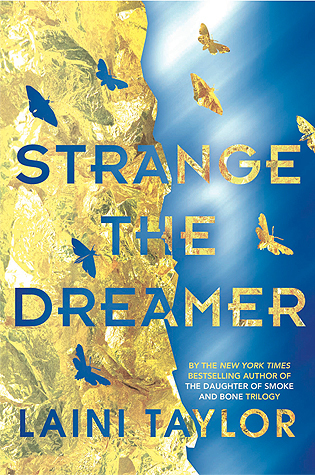 Strange the Dreamer by Laini Taylor. I admit I requested this from the library based on the cover and hype alone. I didn't even really know what it was about. I read the prologue and knew that I was definitely not in the mood to try it, so I decided to put it off for some other time. I actually just found out yesterday I won a giveaway of this book, so it's definitely one I will be reading in the future.  The Song Rising by Samantha Shannon. I got this from the library, but it's going to expire before I get to it. Plus, I really think I need to read the first two books again before I try to continue with the series.