I was tagged by Deanna over at A Novel Glimpse (check out her blog, she's awesome!). Feel free to tag yourself if you would like to participate.
ONCE UPON A TIME
At least in western fairy-tales, once upon a time is the most common and well-known opening for a traditional fairytale. What book opening makes you feel nostalgic?
I don't think I entirely understand this question. So, I'm going with a book opening that has "once upon a time" with a twist. The Rose Society by Marie Lu.
"Once upon a time, a girl had a father, a prince, a society of friends. Then they betrayed her, and she destroyed them all."
IN A LAND FAR, FAR AWAY
Another common opening which speaks of far off places. What is a book set in a country completely unlike your own?
Crooked Kingdom by Leigh Bardugo is set in Ketterdam. Yes, it's fictional. But it's kind of Russian inspired, right?
FROM MOUTH TO MOUTH
Our oldest fairy tales were told time and time again with no written record, told only in the spoken form. Everyone had their own version of the fairy tales. What is your favorite retelling?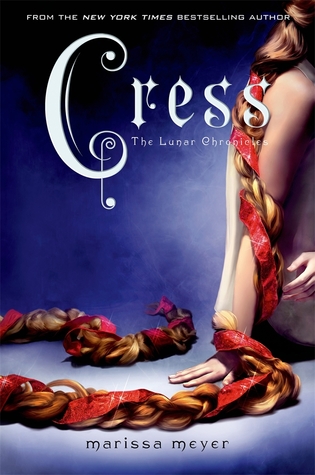 All of The Lunar Chronicles by Marissa Meyer are really well done, but I think Cress (Rapunzel re-telling) is my favorite book of the series.
THROUGH THE GENERATIONS
Fairy tales are told to us as children and so are passed on through the years. What is a book that someone beloved passed on to you?
I am usually the one that forces people to read books. The Hunger Games trilogy by Suzanne Collins is one that I read and then bugged and bugged my sister to read. When she finally did she loved it,  so much she started working for one of the major HG fansites, and so then my parents and brother all decided to read it too.
A SPECIAL STORY
Fairy tales are a big part of our culture and say a lot about who we are as people. What is your favorite fairytale and what does it say about you?
Beauty and the Beast, like all good bookworms. Of course there is the relatable factor of Belle being a book lover. But I guess I also like the idea that physical attraction doesn't play a role in them falling in love. And I never really realized it until I was searching for a picture to use and found the above one, but Belle is one of the most feminist characters which is cool.
AND THEY ALL LIVED HAPPILY EVER AFTER
Fairy tales tend to have happy endings. What is a book you'll love forever?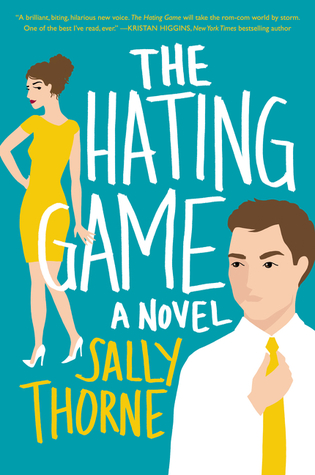 The Hating Game by Sally Thorne is one of my new favorites.