This week's Top Ten Tuesday, hosted by the Broke and the Bookish, is: Books On My Fall TBR List.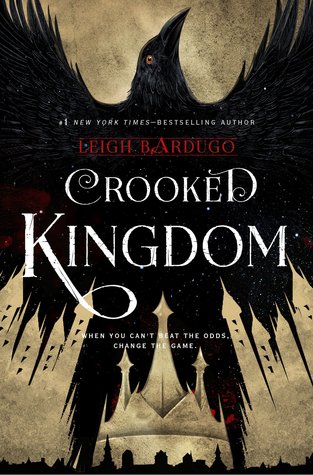 1. Yes, it's on every list today, but I'm so excited for Crooked Kingdom (Six of Crows #2) by Leigh Bardugo! It's out today, but I'm waiting until tomorrow to buy it when I go to a book signing!!
2. Roseblood by A.G. Howard. I've had this on my TBR forever and I got approved for an ARC of it yesterday and I'm so excited! It's a Phantom and the Opera re-telling and I don't think I've ever read one of those before.
3. Famous in Love by Rebecca Serle. This is going to be the show that will fill the Pretty Little Liars void this spring on Freeform, so I thought I'd read it before then to see if I want to watch the show.
4. The Kept Woman (Will Trent #8) by Karin Slaughter. I have been waiting for a new Will Trent book for-ev-er! And I have to wait a little while longer until my library hold comes in.
5. The Power (Titan #2) by Jennifer Armentrout. This book has FINALLY came to the library so hopefully my hold will come in soon.
6. Dark Matter by Blake Crouch. This book is getting amazing reviews.
7. The Chemist by Stephenie Meyer. No, I do not expect this to be great, but I'm really excited to read it.
8. Twisted Palace (The Royals #3) by Erin Watt. This series is the definition of Guilty Pleasure Read.
9. Talking as Fast as I Can: From Gilmore Girls to Gilmore Girls and Everything in Between by Lauren Graham. I love Lauren Graham (and Gilmore Girls).
10. The Hating Game by Sally Thorne. Every friend I have on Good Reads that's read this adores it. Yet another library wait list I'm crossing my fingers will come in soon.
WHAT BOOKS ARE YOU LOOKING FORWARD TO READING THIS FALL?