Welcome to my first Top 5 Wednesday! You can find more info about it over at their Good Reads page. This week's topic combines two of my favorite things: Books you want to see as TV shows. I have done this topic once before for a Top Ten Tuesday, so I'm going to try to come up with all new answers.
1. The Royal We by Heather Cocks and Jessica Morgan. This book spans several years, has lots of characters, and a great central romance to root for that goes through lots of up and downs.
2. Curse Workers by Holly Black. I could totally see this on the CW.
3. You by Caroline Kepnes. I could see this as a Dexter-ish series with anti-hero Joe.
4. Red Rising by Pierce Brown. Yes, we are (eventually) getting a movie, but there's definitely enough story there for a tv series.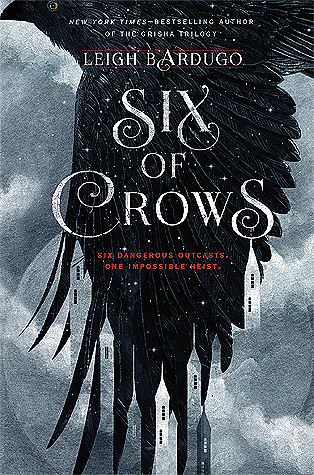 5. Six of Crows by Leigh Bardugo. Action, humor, romance, magic. What more can you ask for?
What books would you like to see as tv shows?