I recently saw this tag over on Rattle the Stars and thought it looked like a fun one.
What was the last book you marked as 'read'?
Shuffle, Repeat by Jen Klein. I had some issues with it, but overall it was really cute.
What are you currently reading?
Nothing. I just finished Shuffle, Repeat, and haven't started a new one yet. I guess I still have Blitzing Emily by Julie Brannagh marked as "currently reading", but I started it like two books ago and I don't think I'm going to finish it anytime soon.
What was the last book you marked as 'TBR'?
Chance of a Lifetime by Marissa Clarke. I generally don't reach for books with this type of cover on it, but I am interested in it because one of the main characters is blind. I love seeing books that can break stigmas on disabilities.
What book do you plan to read next?
My hold from the library finally came in for Lady Midnight by Cassandra Clare, so it might be what's next. I'm not really sure if I'm in the mood to jump back into the Shadowhunter word, though.
Do you use the star rating system?
Of course
Are you doing a Reading Challenge?
Yes. I actually met my goal of 75 books with the last book I read. I'm debating between increasing it or just feeling accomplished.
Do you have a wishlist?
I have a TBR.
What book do you plan to buy next?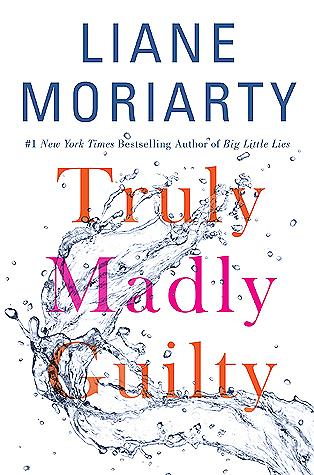 I am thinking about either P.S. I Like You by Kasie West or Truly Madly Guilty by Liane Moriarty
Do you have any favorite quotes, would you like to share a few?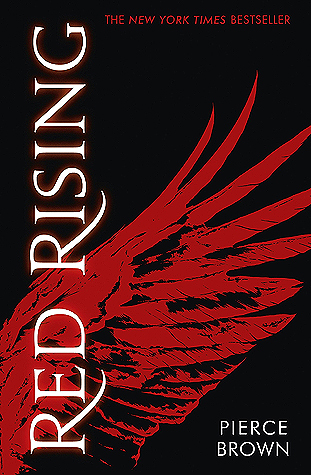 I am actually really horrible at remembering quotes. I bookmark and highlight all these lines when I read, but they rarely stick with me. There is one, though, that I love from Red Rising by Pierce Brown. I have no idea why this is the one that stands out when there are soooo many good lines from that series.
…It isn't their concern. And it shouldn't be mine. Apparently my head is going to roll. I ask them what they will swing. "I have all the axes."
Who are your favorite authors?
Rainbow Rowell
Pierce Brown
Linwood Barclay
Kasie West
Linda Castillo
Karin Slaughter
Allison Leotta
Leigh Bardugo
Liane Moriarty
Jojo Moyes
just to name a few…
Have you joined any groups?
I've joined one book club group, but I haven't actually been interested enough in any of the books they were reading to actually participate in it yet.
What do you think that Goodreads could do better?
Obviously the 1/2 star thing. I use a 1/2 star rating a lot on my blog and when I transfer that rating to Good Reads, I always round down (i.e. 3.5 Stars on blog = 3 Stars on Good Reads). I think my average rating would be higher if we had half stars.
I also would like to see Nook Book/Epub versions to choose from. I know that Good Reads is owned by Amazon now, so that's probably not going to happen. But the number of pages in a Nook Book varies SO MUCH from the hard copy – and even from the Kindle. So when I'm updating my status, I have to use the percentage instead of page number to get an accurate picture – and since my particular Nook doesn't tell me percentage, I have to calculate it.
Tagging:
Feel free to tag yourself if you would like.
We should be Good Reads friends! Come friend me!