Synopsis from Good Reads:
Imagine that you live on a picturesque communal garden square, an oasis in urban London where your children run free, in and out of other people's houses. You've known your neighbors for years and you trust them. Implicitly. You think your children are safe. But are they really?

On a midsummer night, as a festive neighborhood party is taking place, preteen Pip discovers her thirteen-year-old sister Grace lying unconscious and bloody in a hidden corner of a lush rose garden. What really happened to her? And who is responsible?

Dark secrets, a devastating mystery, and the games both children and adults play all swirl together in this gripping novel, packed with utterly believable characters and page-turning suspense.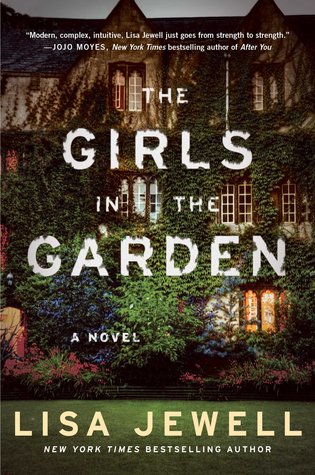 I received a copy of this title from NetGalley. It does not impact my review.
The Girls in the Garden will be available June 7, 2016.
Lately I have found myself a little bored with character driven novels and craving more plot and more action. However, The Girls in the Garden definitely reminded me what I love so much about these type of books. I loved the way the characters were developed and how the few chapters of non-linear storytelling revealed different sides of them.
I don't want to go too into the mystery of what happened to Grace to avoid spoilers. I will say that there were several people I suspected and Jewell did a great job of keeping me guessing throughout the whole thing. Just when I would decide it wasn't someone, something new and possibly shady would come up and I would suspect them again. While I wouldn't necessarily say it was a suspenseful story, there was definitely a great degree of tension, especially in the second half of the novel. We do find out the gist of what happened by the end, but I wasn't completely satisfied with the repercussions of the events.
This is also one of those stories that makes me afraid to ever have children (and a little afraid of children themselves). I can't imagine raising them, living with them, thinking you know who they are, when in reality they're doing all sorts of things you would never expect. I don't remember much about being thirteen, but I know the things these kids got into were way more mature than I ever dealt with.
Overall, I really enjoyed The Girls in the Garden. This is my first book by Lisa Jewell and it definitely won't be my last. The writing sucked me in right from the start and the character development and the tension kept me turning the pages as fast as I could.
Overall Rating (out of 5): 4 Stars: