Well, I was a pretty bad blogger in March. While I read a decent number of books, I only reviewed a few. I also had many days where I didn't even look at my blog feed, so I'm sure I missed some good posts from other bloggers. Perhaps I'll do better this month.
Books Read: 11
Genres Read:
Adult: 8
Young Adult: 3
Books Read in 2015 Overall: 31
Books Reviewed:
The Forbidden Wish by Jessica Khoury – 3.5/5 Stars
Far From True (Promise Falls #2) by Linwood Barclay – 4/5 Stars
Wife for the Weekend (Sugar City #3) by Ophelia London – 4/5 Stars
A Gathering of Shadows (Shades of Magic #2) by V.E. Schwab – 3/5 Stars
Funny Fridays
Mary 24th
Other Posts
Looking Forward to April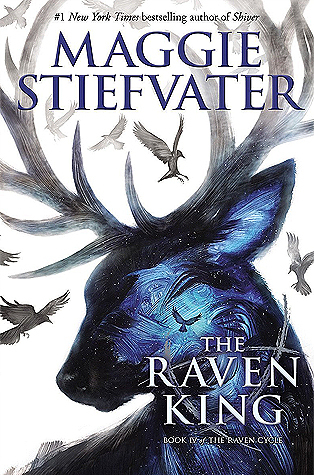 I'm planning on re-reading the Raven Cycle books to prepare for The Raven King! I feel like I've been waiting forever for this book to come out and in the mean time I've forgotten a lot of details about the story so far. I made a deal with myself that this year I can only buy books for every ten pounds I lose (we'll see how long this holds up!) and today marks 20 pounds lost so far this year, so I'm going to let myself buy The Raven King instead of waiting for it to come to the library. Also this month is my niece's 1st birthday and my whole family is going up to Canada for a few days to celebrate! I haven't seen my niece since September and she's grown SO MUCH since then and I'm so excited to see her!