Synopsis from Good Reads:
For fans of Gone Girl and The Girl on the Train, an electrifying thriller that will take you into the dark spaces that exist between a husband and a wife.

When the police started asking questions, Jean Taylor turned into a different woman. One who enabled her and her husband to carry on, when more bad things began to happen…

But that woman's husband died last week. And Jean doesn't have to be her anymore.

There's a lot Jean hasn't said over the years about the crime her husband was suspected of committing. She was too busy being the perfect wife, standing by her man while living with the accusing glares and the anonymous harassment.

Now there's no reason to stay quiet. There are people who want to hear her story. They want to know what it was like living with that man. She can tell them that there were secrets. There always are in a marriage.

The truth—that's all anyone wants. But the one lesson Jean has learned in the last few years is that she can make people believe anything…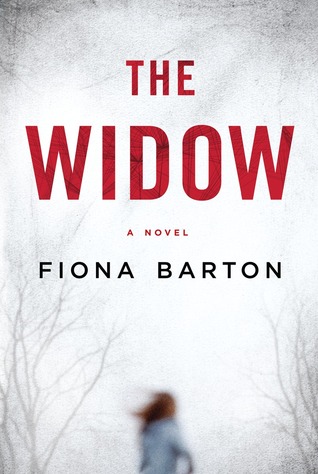 I received a copy of this title from NetGalley. It does not impact my review.
The Widow is not really what I expected it to be. That's always the problem when a book is compared to Gone Girl. I expected gleefully crazy psychopaths and shocking twists, but there is none of that to be found in this book. That's not a bad thing, of course, on it's own. But since my expectations were not met, I feel just a bit let down by it. So let my reading experience inform yours. This book is not like Gone Girl. But it is an intriguing, thoughtful, character-driven mystery that's worth the read.
Jean Taylor is a recent widow. She knows she should be sad about it, and she is in a way, but mostly she's relieved to be free of her husband, Glen's, nonsense. Glen stood trial for the abduction of a two-year old girl, Bella, and the public opinion is that he's guilty, even several years later with no concrete evidence. The story revolves around Detective Sparkes investigating the case, reporter Kate who scores interviews with the girl's mother at the time of the abduction and finally Jean, The Widow, after Glen dies, and Jean herself. The timeline jumps around between the time Bella disappeared and several years later, after Glen is gone and I thought it worked well. It allowed small bits of information to be revealed at a time, when you least expected it.
I thought the POVs were done very well. Jean is told through 1st person while Sparkes and Kate are told through 3rd person and while I don't usually like that, it worked. The pace of the story is slow and steady, so the in-depth study of the characters really kept me engaged. I love a good character-driven novel and The Widow is definitely that. I became pretty emotionally connected with Sparkes and his need to know what happened to Bella and I felt so bad for Jean and all that she had to put with it, married to Glen, though also a little suspicious of what role she may have played in the events.
Overall, The Widow, was a thoughtful, character-driven novel that kept my interest, even if it wasn't the shocking tale I was expecting. I thought the writing was wonderful, especially for a debut, and I will definitely be checking out more from Barton in the future.
Overall Rating (out of 5): 3.5 Stars