I read a lot of books that I don't end up reviewing for whatever reason. Some because I wasn't impressed. Some because I didn't have the time. Some I just wasn't feeling it on whatever particular day I finished. I thought I'd start doing a post once a month  with just the couple thoughts I shared on Good Reads
Blackmail Boyfriend by Chris Cannon. Read November 6-7. 1 Star.
I am always on the look out for fake relationship books and when I saw this I thought it would be another cute story. It was not.
Hayley was one of the most unlikable characters I've ever read. She was super immature, bratty, delusional, and kind of a psycho. The way she treated Bryce, her blackmailed fake boyfriend, was crazy. And I think if roles would have been reversed and he treated her that way everyone would consider him a creepy, possessive, abusive stalker.
There's a lot more ranting I could do about this book, but I really don't want to waste any more time on it.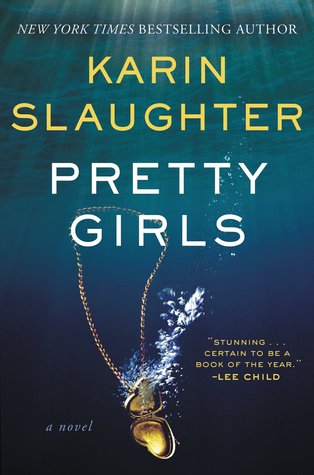 Pretty Girls by Karin Slaughter. Read November 8-11. 4 Stars.
I admit I have been severely disappointed when I first found out that Karin Slaughter's most recent two books have not been a continuation of the Will Trent series. However, just like with Cop Town before it, Pretty Girls definitely makes up for any disappointment I had. It's a smart, suspenseful mystery with very well-developed characters. Twists are given away subtly so they sneak up on you and pack a punch. Even when I suspected something, Slaughter still wrote it in a way that surprised me when it happened and there were several other moments where I honestly did not see things coming. Even though the subject matter was often dark and heartbreaking, I really enjoyed this book.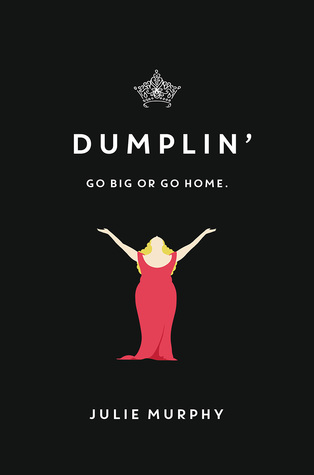 Dumplin' by Julie Murphy. Read November 16-19. 2 Stars.
I did not care for this book anywhere near as much as I thought I would. I feel like 2 stars is being generous. The main character is extremely unlikable. She was selfish, not very nice, hypocritical, and I hated how she treated Mitch and even how she treated Bo much of the time (though I liked Mitch much, much more, even though it's supposed to be Bo we fall in love with). I felt that Willowdean's path to self-acceptance was disconnected and a little unrelatable, especially when I really thought her story would resonate with me. It did not. I also thought the end was very poorly done.
Thicker than Water by Brigid Kemmerer. Read November 24-27. 3.5 Stars
The review for this will post closer to it's release date next month. Like all of Kemmerer's books, I hate the cover, but love the majority of the characters.
*************************************************************************
RE-READS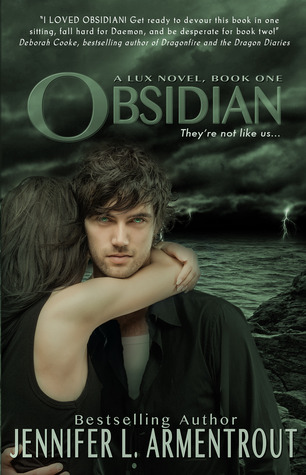 To get ready for Oblivion coming out, I re-read Obsidian by JLA. I believe it's still free through the end of the month, btw, so go get it if you haven't yet!