We are officially four full days into NaNoWriMo! On November 1st (which also happened to be my birthday), I went to a local restaurant to meet up with my region and attend the kick off event. Probably my favorite thing about attending the write-ins is getting the charms. In the picture above I got a Twisted Citrus (name of the restaurant) tag and a starfish charm for incorporating it in some way into my story. I got over 3,000 words written while I was there, which is almost double the daily target.
I'm not entirely sure about my story idea. Last year I didn't have an outline or anything, but it was a story that had been living in my head for awhile and I was excited to write it, even though there were a few days where I felt over it. This year, I'm not as excited about my story. I'm still getting to know my characters and I feel like basically everything I've written will need to be re-done. But yesterday I decided to give up on trying to write it linearly and do a scene I was actually excited about and was surprised with how much writing I did. Here are my stats as of right now (Wednesday night, though this won't post until Thursday):
One other cool thing about NaNo that I wanted to share is that we have a published author in our region. She was at the write-in I went to. I didn't really talk to her because she was sitting at another table (and I don't generally talk to people…), but I heard her talk some about the process of submitting manuscripts and it was really interesting. I've seen her book around the blogosphere before I knew her, too, so that's really cool. So you should all go check out Naked by Stacey Trombley.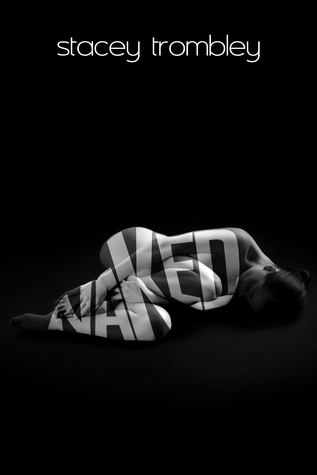 The best place to hide is in a lie…

I could never fit in to the life my parents demanded. By the time I was thirteen, it was too much. I ran away to New York City…and found a nightmare that lasted three years. A nightmare that began and ended with a pimp named Luis. Now I am Dirty Anna. Broken, like everything inside me has gone bad.

Except that for the first time, I have a chance to start over. Not just with my parents but at school. Still, the rumors follow me everywhere. Down the hall. In classes. And the only hope I can see is in the wide, brightly lit smile of Jackson, the boy next door. So I lie to him. I lie to protect him from my past. I lie so that I don't have to be The Girl Who Went Bad.

The only problem is that someone in my school knows about New York.

Someone knows who I really am.

And it's just a matter of time before the real Anna is exposed…