Synopsis from Good Reads:
Auburn Reed has her entire life mapped out. Her goals are in sight and there's no room for mistakes. But when she walks into a Dallas art studio in search of a job, she doesn't expect to find a deep attraction to the enigmatic artist who works there, Owen Gentry.

For once, Auburn takes a risk and puts her heart in control, only to discover Owen is keeping major secrets from coming out. The magnitude of his past threatens to destroy everything important to Auburn, and the only way to get her life back on track is to cut Owen out of it.

The last thing Owen wants is to lose Auburn, but he can't seem to convince her that truth is sometimes as subjective as art. All he would have to do to save their relationship is confess. But in this case, the confession could be much more destructive than the actual sin…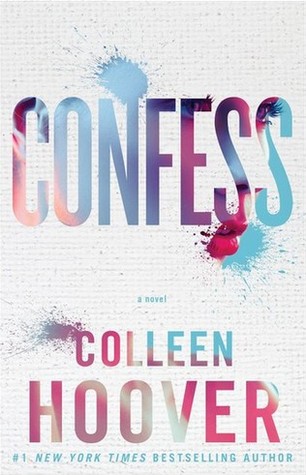 I don't like beer. I'm not a big drinker anyways, so it's not a big deal, but I've always felt like I would be more of a Beer Girl than a Girly, Fruity Drink Girl. But no matter how many times I try it, I just don't like it. I want to. But I don't. And that's how I feel about Colleen Hoover books.
Hoover is a good writer, I don't deny that. Owen and Auburn are both pretty well-developed, sympathetic characters. I liked the idea of the confessions with the art work and wish that would have been a bigger role in the book, instead of just the springboard for the overall theme of confessions. There were also many cute moments between Owen and Auburn that made me smile. That's unfortunately all I can list for the positives in this book, though.
One of my biggest pet peeves in fiction is lying and miscommunication. While ok in small doses, it drives me crazy when it's the main plot. When one honest conversation could bring about the conclusion of the whole book within a couple pages, I can't get behind a couple hundred pages of angst to get there.
I also really wanted to like Owen and in many parts I really did. However, most of the time he gave off kind of a smarmy vibe to be. He lied to Auburn from the very beginning and he kept lying to her. Even when he finally told her the truth about most things, he still kept one very big secret from her and I really hated that. A lot of his time with Auburn seemed manipulative to me and he came off a little controlling even. But it's supposed to be hot and attractive because he's hot and attractive and he does care about her. It just rubbed me the wrong way. Yes, he had sweet, redeeming moments. But overall, he was just a little off for me as a romantic lead.
Auburn was a sympathetic character, but kind of drove me crazy most of the time. She put herself into bad situations and despite wanting to change it, was just kind of resigned to her fate. She was very passive in changing her life, despite being supposedly very determined, and made many bad decisions. When she did finally step up, she did so in an underhanded way that made me disappointed.
Overall, Confess was a fast, easy read, but pretty underwhelming. While it did have some cute moments, I felt like it was ruined by all the lying, miscommunication, and poor decisions of the characters. Hoover isn't a bad writer, but I really just do not understand the obsession with her stories.
Overall Rating (out of 5): 2 Stars