It's the weekend, which means it's time for a new Book Tag. In searching for tags I came across The Fall Time Cozy Book Tag on A Novel Glimpse. Fall is my favorite season – even if Ohio only likes to give us a couple of weeks of it before starting Winter early.
Crunching Leaves: The world is full of color. Choose a book that has reds, oranges and yellows on the cover.
This cover just screams fall to me. Despite the couple kissing, I like this cover. And this book was adorable.
Cozy Sweater: It's finally cold enough to don warm cozy clothing. What book gives you the warm fuzzies?
Pretty much anything by Kristan Higgins!
Fall Storm: The wind is howling and the rain is pounding. Choose your favourite book OR genre that you like to read on a stormy day.
I don't necessarily pick out a genre based on the weather, but when I think of the elements, I think of the Elementals series. (Again another cover you shouldn't judge the book by!)
Cool Crisp Air: What's the coolest character you'd want to trade places with?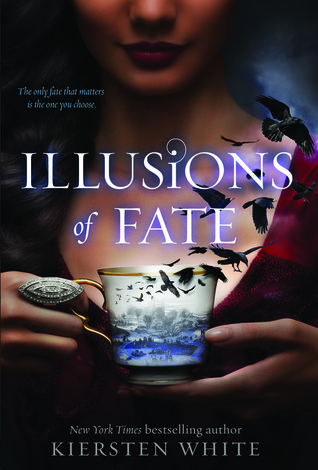 Jessamin from Illusions of Fate
Hot Apple Cider: What under hyped book do you want to see become the next biggest, hottest thing?
I love the Anna Curtis series by Allison Leotta. I think Leotta is such a great author and one of my favorites of her genre.
Coat, Scarves and Mittens: The weather has turned cold and it's time to cover up. What's the most embarrassing book cover you own that you like to keep hidden in public?
I avoid this by mostly reading on my Nook. But I would probably say almost any Romance book. Those covers are just awful!
Pumpkin Spice: What's your favourite fall time comfort food/foods?
Hmm this doesn't have anything to do with books? But I'll go with Pumpkin flavored coffee drinks and Pumpkin pie!
I tag whoever loves Fall