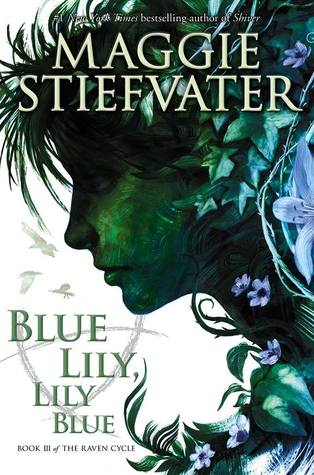 Synopsis from Good Reads:
There is danger in dreaming. But there is even more danger in waking up.

Blue Sargent has found things. For the first time in her life, she has friends she can trust, a group to which she can belong. The Raven Boys have taken her in as one of their own. Their problems have become hers, and her problems have become theirs.

The trick with found things though, is how easily they can be lost.

Friends can betray.
Mothers can disappear.
Visions can mislead.
Certainties can unravel.
Because I am not capable of coherently putting into words how I feel about this book, this won't be a proper review, but a bulleted list of reactions.  It's my blog and I can write what I want to.
*Beware of mild spoilers*
You know that feeling you get when you read a good book for the first time? And no matter how many times you read  it and how much you love it, no reading experience will ever be the same as that very first time you read it. I think that's why I kept putting off reading this book. It did not disappoint.
Maggie Stiefvater is magic. Magic.
For a good deal of this book, I didn't feel like anything was really happening, plot wise. I didn't care. I would read about these characters doing anything and love it.
This book was told from many different POVs, but Ronan's was not one of them. That annoyed me a little bit because I really started to like him after the last book.
I don't really understand why everyone is all about *shipping* Ronan and Adam. The crushing seemed pretty one sided to me. However, I do love their evolving friendship.
Gansey + Blue forever
I loved the new characters in this book: Jesse, Piper, and Colin. Even though two of them are horrible, I loved how horrible they were.
When plot like things did start to finally happen I did not really understand a lot of it. Again, though, I didn't really care.
Not enough Noah.
I'm still not sure what happened with Persephone.
Adam is finally starting to be less annoying.
Overall, I felt like this book was a bit of a placeholder before we get to the conclusion, but I still loved it. There were loads of character development which for me totally makes up for the lack of plot development. If you haven't read this series, you NEED to!
4 out of 5 Stars.