I read a lot of books that I don't end up reviewing for whatever reason. Some because I wasn't impressed. Some because I didn't have the time. Some I just wasn't feeling it on whatever particular day I finished. I thought I'd start doing a post once a month  with just the couple thoughts I shared on Good Reads.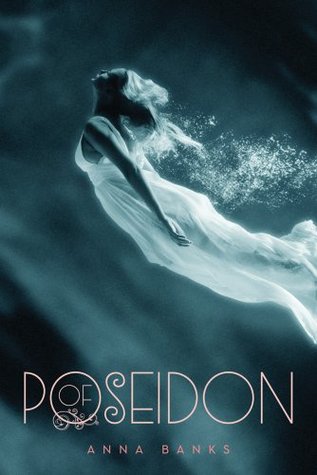 Of Poseidon (The Syrena Legacy #1) by Anna Banks. Read September 3-11. 2.5 stars.
Not as good as I was expecting. Much of it was clichéd and predictable, but I'll still probably check out the next book.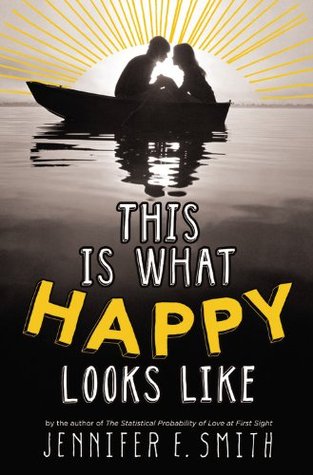 This is What Happy Looks Like by Jennifer E. Smith. Read September 11-13. 3 stars.
This book was ok. It was cute, but not as cute as I was expecting it to be. The characters weren't always likable and I really disliked Ellie's mother. Surprisingly, I was ok with the open ending (I usually despise them), it was probably the most well done part of the book.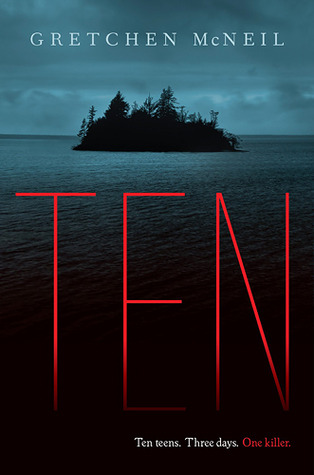 Ten by Gretchen McNeil. Read September 19-20. 2.5 stars.
2.5 stars, I think. For awhile I thought this was a 2 star read. All but the three central characters were forgettable and it seemed really predictable. While I entertained the possibility of others being the killer, I was pretty sure who it was. However, I was wrong. So I was going to give it 3 stars, just because it surprised me. But then the end… *SPOILER* *SPOILER* *SPOILER* In the end Meg lives and TJ survived being shot (which was so very clichéd) and Meg is like, "My best friend and 9 other people died, but at the end of the day it's ok because I got the guy." Ugh.
Open Road Summer by Emery Lord. Read September 19-21. 3 stars.
This book was both cute and frustrating. The main character was not very likable and I think too much time was spent on her trying to draw deep, emotional conclusions about life that really weren't that deep. I wish Dee was a little more developed because she was likable yet lacked substance. I, of course, loved Matt Finch, though he had a few moments that annoyed me. Overall, a cute book, but I think it would've been better if it focused on being cute instead of trying too hard to be something more serious.
Unmade (The Lynburn Legacy #3) by Sarah Rees Brennan. Read September 23-24. 3-ish stars.
One day a full review will be coming for this book. While I wouldn't say it was disappointing, it didn't live up to my expectations. I think I'm going to re-read it before I try and review it.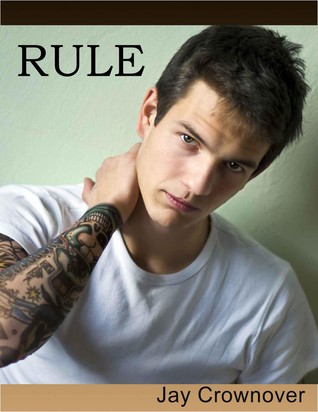 Rule (Marked Men #1) by Jay Crownover. Read September 26-27. 2 stars.
2 stars is being generous. The characters were mostly unlikable. The plot was often ridiculous. I don't know why I continue to try and read New Adult books. It's obviously not my cup of tea.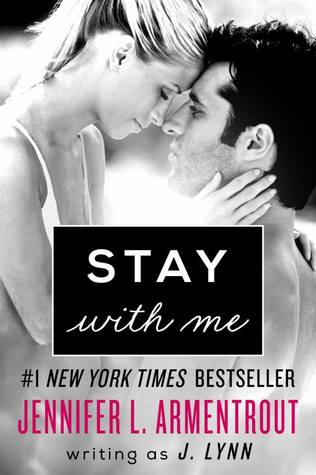 Stay With Me (Wait for You #3) by J Lynn. Read September 25-28. 2 stars.
I love JLA and that's the only reason I'm giving this book 2 stars and not 1. The story of Jax and Calla were pretty similar to Cam and Avery (Calla even calls Jax "Cam 2.0" at one point) and the rest of it was pretty ridiculous. I seriously need to just stop with the New Adult genre. It's all the same and this series, that I started out liking with the first book, just seems like repeat with slightly different characters and slightly different "big horrible problems". 
*************************************************************************
BACK ON THE TBR SHELF
Resisting the Hero (Accidentally in Love #3) by Cindi Madsen. I really liked the first book in this series, but the second wasn't quite as good and I couldn't really get into this one. I'll probably go back and try again later, though.
*************************************************************************
RE-READS
Storm (Elemental #1), Spark (Elemental #2), The Best Man (Blue Heron #1), The Perfect Match (Blue Heron #2). In honor of Sacrifice (Elemental #5) and In Your Dreams (Blue Heron #4), I started a re-read of the first couple books of each series.