WWW Wednesday is a feature from Should Be Reading that asks:
• What are you currently reading?
• What did you recently finish reading?
• What do you think you'll read next?
WHAT I'M CURRENTLY READING
He's so Fine (Lucky Harbor #11) by Jill Shalvis. My favorite contemporary romance author, Kristan Higgins, often mentions Jill Shalvis, but I've never read her. I saw this available on NetGalley and decided to give it a try. I didn't realize it was part of a series, but it's more of an anthology series, I believe, so I shouldn't be that lost reading it.
WHAT I RECENTLY FINISHED READING
Watched by CJ Lyons. (Click the link for my review!)
WHAT I'M READING NEXT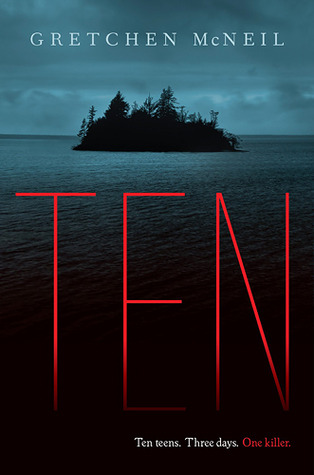 Ten by Gretchen McNeil. I just got this from the library. I've heard some mixed reviews on it, but I'm still looking forward to it.
WHAT ARE YOU READING?