My apologies for not posting anything all week. I just haven't been feeling it lately. I was in the process of buying a house (my first) and the deal ended up falling through this week and it has put me in a bit of a funk. To help cheer me up, I thought I'd post about the new releases coming out this month that I'm looking forward to.
SEPTEMBER 9TH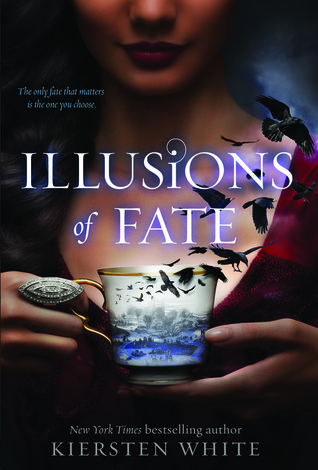 Illusions of Fate by Kiersten White
I love White's Mind Games series and am looking forward to reading more from her.
Downton Abbey meets Cassandra Clare in this lush, romantic fantasy from New York Times bestselling author Kiersten White.
"I did my best to keep you from crossing paths with this world. And I shall do my best to protect you now that you have."
Jessamin has been an outcast since she moved from her island home of Melei to the dreary country of Albion. Everything changes when she meets Finn, a gorgeous, enigmatic young lord who introduces her to the secret world of Albion's nobility, a world that has everything Jessamin doesn't—power, money, status…and magic. But Finn has secrets of his own, dangerous secrets that the vicious Lord Downpike will do anything to possess. Unless Jessamin, armed only with her wits and her determination, can stop him.
Kiersten White captured readers' hearts with her New York Times bestselling Paranormalcy trilogy and its effortless mix of magic and real-world teenage humor. She returns to that winning combination of wit, charm, and enchantment in Illusions of Fate, a sparkling and romantic new novel perfect for fans of Cassandra Clare, The Madman's Daughter, and Libba Bray.
SEPTEMBER 16TH
Jackaby by William Ritter
I had an ARC of this book and really enjoyed it. I look forward to others getting to read it!
"Miss Rook, I am not an occultist," Jackaby said. "I have a gift that allows me to see truth where others see the illusion–and there are many illusions. All the world's a stage, as they say, and I seem to have the only seat in the house with a view behind the curtain."
Newly arrived in New Fiddleham, New England, 1892, and in need of a job, Abigail Rook meets R. F. Jackaby, an investigator of the unexplained with a keen eye for the extraordinary–including the ability to see supernatural beings. Abigail has a gift for noticing ordinary but important details, which makes her perfect for the position of Jackaby's assistant. On her first day, Abigail finds herself in the midst of a thrilling case: A serial killer is on the loose. The police are convinced it's an ordinary villain, but Jackaby is certain it's a nonhuman creature, whose existence the police–with the exception of a handsome young detective named Charlie Cane–deny.
Doctor Who meets Sherlock in William Ritter's debut novel, which features a detective of the paranormal as seen through the eyes of his adventurous and intelligent assistant in a tale brimming with cheeky humor and a dose of the macabre.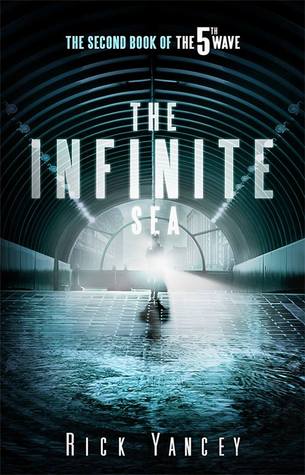 The Infinite Sea by Rick Yancey
The follow-up to The Fifth Wave
The riveting follow-up to the New York Times bestselling The 5th Wave, hailed by Justin Cronin as "wildly entertaining."
How do you rid the Earth of seven billion humans? Rid the humans of their humanity.
Surviving the first four waves was nearly impossible. Now Cassie Sullivan finds herself in a new world, a world in which the fundamental trust that binds us together is gone. As the 5th Wave rolls across the landscape, Cassie, Ben, and Ringer are forced to confront the Others' ultimate goal: the extermination of the human race.
Cassie and her friends haven't seen the depths to which the Others will sink, nor have the Others seen the heights to which humanity will rise, in the ultimate battle between life and death, hope and despair, love and hate.
SEPTEMBER 23RD
Unmade by Sarah Rees Brennan
I love this series so, so much! I can't wait for this book!!!
Powerful love comes with a price. Who will be the sacrifice?
Kami has lost the boy she loves, is tied to a boy she does not, and faces an enemy more powerful than ever before. With Jared missing for months and presumed dead, Kami must rely on her new magical link with Ash for the strength to face the evil spreading through her town.
Rob Lynburn is now the master of Sorry-in-the-Vale, and he demands a death. Kami will use every tool at her disposal to stop him. Together with Rusty, Angela, and Holly, she uncovers a secret that might be the key to saving the town. But with knowledge comes responsibility—and a painful choice. A choice that will risk not only Kami's life, but also the lives of those she loves most.
This final book in the Lynburn Legacy is a wild, entertaining ride from beginning to shocking end.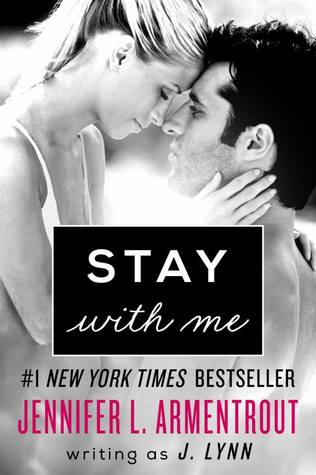 Stay With Me by J Lynn
Love me some JLA!
At 21, Calla hasn't done a lot of things. She's never been kissed, never seen the ocean, never gone to an amusement park. But growing up, she witnessed some things no child ever should. She still carries the physical and emotional scars of living with a strung-out mother, Mona—secrets she keeps from everyone, including her close circle of college friends.
But the safe cocoon Calla has carefully built is shattered when she discovers her mom has stolen her college money and run up a huge credit card debt in her name. Now, Calla has to go back to the small town she thought she'd left behind and clean up her mom's mess again. Of course, when she arrives at her mother's bar, Mona is nowhere to be found. Instead, six feet of hotness named Jackson James is pouring drinks and keeping the place humming.
Sexy and intense, Jax is in Calla's business from the moment they meet, giving her a job and helping her search for Mona. And the way he looks at her makes it clear he wants to get horizontal . . . and maybe something more. Before Calla can let him get close, though, she's got to deal with the pain of the past—and some very bad guys out to mess her up if she doesn't give them her mom.
SEPTEMBER 30TH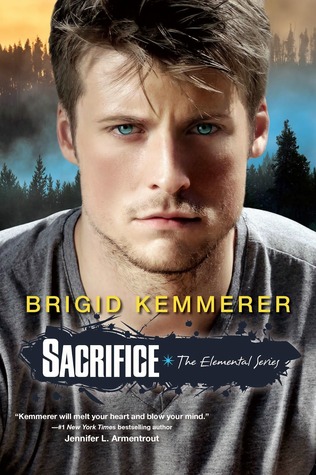 Sacrifice by Brigid Kemmerer
I read an ARC of this and my review is scheduled to post on it's release date and I'm dying to share!
One misstep and they lose it all. For the last time.
Michael Merrick is used to pressure.
He's the only parent his three brothers have had for years. His power to control Earth could kill someone if he miscalculates. Now an Elemental Guide has it out for his family, and he's all that stands in the way.
His girlfriend, Hannah, gets that. She's got a kid of her own, and a job as a firefighter that could end her life without a moment's notice.
But there are people who have had enough of Michael's defiance, his family's "bad luck." Before he knows it, Michael's enemies have turned into the Merricks' enemies, and they're armed for war.
They're not interested in surrender. But Michael isn't the white flag type anyway. There will be blood on the ground tonight…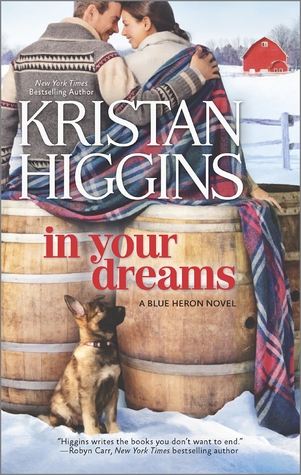 In Your Dreams by Kristan Higgins
I adore Kristan Higgins. Her books are always so sweet and fun
Emmaline Neal needs a date. Just a date—someone to help her get through her ex-fiancé's wedding without losing her mind. But pickings are slim in Manningsport, New York, population 715. In fact, there's really only one option: local heartthrob Jack Holland. Everyone loves Jack, and he won't get the wrong idea…. After all, Jack Holland would never actually be interested in a woman like Em. Especially not with his beautiful ex-wife creeping around, angling to reunite ever since he rescued a group of teens and became a local hero.
But when the wedding festivities take an unexpectedly passionate turn, Em figures it was just one crazy night. Jack is too gorgeous, too popular, to ever end up with her. So why is she the one he can talk to about his deep, dark feelings? If Em is going to get her dream man, she'll have to start by believing in him…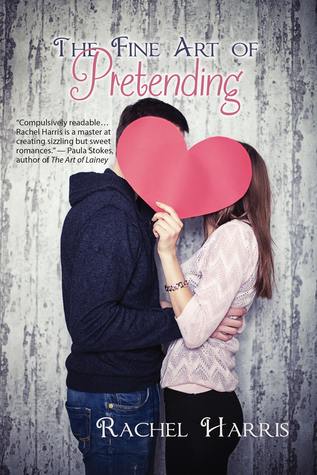 The Fine Art of Pretending by Rachel Harris
I love the fake relationship trope! This book looks so cute!
According to the guys at Fairfield Academy, there are two types of girls: the kind you hook up with, and the kind you're friends with. Seventeen-year-old Alyssa Reed is the second type. And she hates it. With just one year left to change her rank, she devises a plan to become the first type by homecoming, and she sets her sights on the perfect date—Justin Carter, Fairfield Academy's biggest hottie and most notorious player.
With 57 days until the dance, Aly launches Operation Sex Appeal and sheds her tomboy image. The only thing left is for Justin actually to notice her. Enter best friend Brandon Taylor, the school's second biggest hottie, and now Aly's pretend boyfriend. With his help, elevating from "funny friend" to "tempting vixen" is only a matter of time.
But when everything goes according to plan, the inevitable "break up" leaves their friendship in shambles, and Aly and Brandon with feelings they can't explain. And the fake couple discovers pretending can sometimes cost you the one thing you never expected to want.
What books are you looking forward to this month?