Wish They Would/Wouldn't Wednesday is my new feature where I talk about things I wish authors would or wouldn't do. This week's topic is: Wish They Wouldn't: Back-door Pilot.
So what is a back-door pilot? When a current series introduces new characters/plotlines that will continue in their new spin-off series. Now I can understand this. What better way to gain an audience for your new series than to draw on your current audience. I also sometimes wonder whether it is the author's idea or their publisher's. However, even if I can understand it, I don't like it.
Two examples come to mind.
The first is the Vampire Academy/Bloodlines series by Richelle Mead. In the final book of the Vampire Academy series, Mead introduces us to The Keepers. She alluded to Sydney's problems and never resolved them. My favorite character, Adrian, got SHAFTED. I was hating on that book BIG TIME. And then someone told me there was a spin-off series that focused on Sydney and Adrian and someone from The Keepers. So obviously I had to read it because I wanted to know about Sydney and, of course, Adrian. And while I actually enjoy the Bloodlines series more than I did the VA series, it still annoys me how it all came about. I felt it really took away from the initial story and if I would have never picked up Bloodlines, I would have found the introduction of the new characters and lack of plot resolution completely appalling.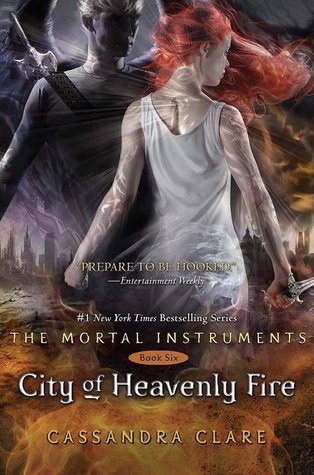 The second example is The Mortal Instruments/Dark Artifices series by Cassandra Clare. While The Dark Artifices won't start until next year (March 2015), the main characters were introduced in the last book of The Mortal Instruments series, City of Heavenly Fire. I won't rehash my feelings on that, as I already did in my review of that book.
Overall, I just feel this is a shameless ploy to start a new series with a built-in audience and really takes away focus from the characters and story we already fell in love with. Chances are that if we are already reading your book, especially all the way to the end of the series, we're fans of you as a writer and we'll read your next endeavor anyways, whatever it is.
What do you think of Back-Door Pilots? Are there other examples you like or dislike?