Monday's Minutes is my weekly post where I share what I'm reading and what I'm reading next.
WHAT I'M READING
Omens (Cainsville #1) by Kelley Armstrong. This book has been on my TBR list forever and finally became available at the library. I'm not quite half way through yet, but I'm a little disappointed so far. After a promising beginning, the pace has slowed way down and it's just kind of weird and confusing instead of mysterious. I thought about putting this down, but I've waiting so long to read it and am far enough into it that I want to see it through.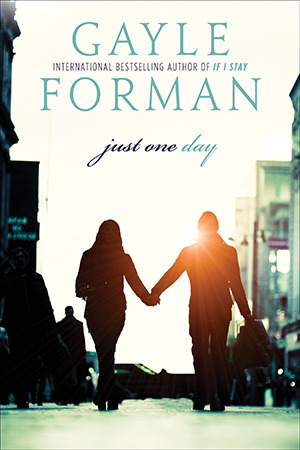 Just One Day (Just One Day #1) by Gayle Foreman. Everybody loves this series. I was about four or five chapters in when Omens became available and this one hadn't done anything to interest me so far, so I made the switch. However, I'm planning on trying this again for a few chapters to give me a little break from Omens.
WHAT I'M READING NEXT
Boy, Snow, Bird by Helen Oyeyemi and Dorothy Must Die by Danielle Paige just came off the hold list from the library, so I think I'll be going with one of them.