Monday's Minutes is my weekly post where I share what I'm reading and what I'm reading next.
WHAT I'M READING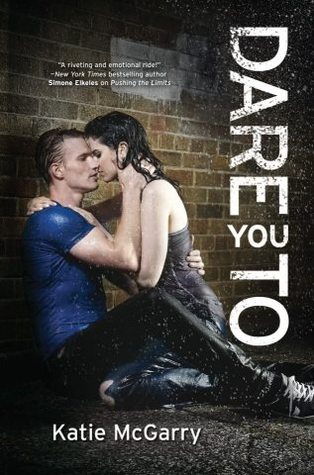 Dare You To (Pushing the Limits #2) by Katie McGarry. Ok. So I had no intention of continuing this series anytime soon, but I found myself faced with a few review titles that are long-ish and serious-ish and I'm just not in the state of mind for serious reading. I also find I'm not in the mood to read anything I really care about it, so this came up at the library and I decided to try it. While it appears to have heavier themes than most YA romance, it's still, at it's core, YA romance, which always fills the bill when I need something fluffy to read.
WHAT I'M READING NEXT
Ruins (Partial Sequence #3) by Dan Wells and Undetected by Dee Henderson. I've been putting off Ruins because I was pretty disappointed with book 2 in this series. I haven't heard great things about the conclusion to the series, either. But I still want to read it. I enjoyed the O'Malley series by Dee Henderson, so I of course had to request Dee Henderson on NetGalley. However, it's a pdf and not an epub, so reading it on my Nook is super annoying. But I'm still looking forward to it!
What are you reading?